Meet Our Council Members
April Pollreisz
Chair
April Pollreisz is a former professional within the insurance and finance industry. She has served in the Independent Living network for over 6 years.
Read More
April is the Chair of the Texas State Independent Living Council (TXSILC) and also serves as a board of director for PILC (Panhandle Independent Living Center) as President. In addition, she serves on the RCT (Rehabilitation Council of Texas) as the TXSILC Representative. She received her Masters of Arts in Interdisciplinary Studies, that includes: Sociology, Psychology, and Criminal Justice from West Texas A&M University. April was born with a visual impairment, and is an active disability advocate.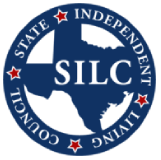 Erik Dally
Vice Chair
Erik Dally of Poolville is President of Into the Right Hands and the Program Coordinator for Boundless, a special needs ministry.
Read More
Erik is a member of Kiwanis and a volunteer for the Joseph Thomas Foundation, Joni and Friends, C.A.S.T. for Kids, and REVIVE. Additionally, he is a former board member of the YMCA: Camp Carter. Dally attended Texas Christian University, where he studied Business Administration and Public Relations & Advertising.
Joe Rogers
CIL REP
Joe Rogers began his career in the IL (Independent Living) networks since 2008 as a Transportation Coordinator for PILC (Panhandle Independent Living Center).
Read More
Throughout the years, Joe grew with the organization and in 2015, Joe became Chief Executive Officer to PILC. As CEO Joe has successfully expanded the number of PILC's consumer based programs while building strong partnerships to better serve the disability communities with effectiveness. In 2018, Joe was appointed as a CIL (Center For Independent Living) Representative to the TXSILC (Texas State Independent Living Council) as a council board member.
Heisha Freeman
Secretary
Proud to be a native Texan, Ms. Freeman brings to the Board executive leadership experience along with expertise in strategy, decision-making, workforce issues, and communications in the private, non-profit and entrepreneurial sectors.
Read More
Ms. Freeman is EVP and Chief Customer Officer at MoveCenter, where her leadership efforts have resulted in the company winning multiple awards for business ethics, being named Best RMC in the World and receiving recognition as a Top 10 employer in the USA. In 2016, she was honored with the Outstanding Women in Business Award.
As the proud mother of a son with severe autism, Ms. Freeman is a vocal advocate for the disability community. She is an author and speaker on DE&I, with a focus on inclusion of people with disabilities. Recently, she penned a magazine cover story on the challenges of relocating with a special needs child, opening an industry-wide conversation on the topic and moving many employers in the USA and Canada to update their relocation policy benefits to be inclusive. She has also spoken on how employers can take steps to increase the number of disabled employees they hire, working toward a 100% inclusive society.
Ms. Freeman's extensive board experience includes Agape Resource and Assistance Center, The Arc of Texas DFW Area, Help Stop Cruelty to Animals, and the Exchange Club Center for the Prevention of Child Abuse. She is the founder of Autistic Social Meetups in DFW and Special Needs Parents of North Texas, an online resource group for parents with disabled children. She is also a Special Olympics bocce coach and a previous steering committee member. An animal lover, on weekends, she volunteers for Paws in the City and Feral Friends. 
Ms. Freeman graduated from Austin College with a B.A. in psychology and earned her Executive MBA from Quantic School of Business and Technology. Additionally, she has completed advanced coursework at Princeton, Yale, and Stanford.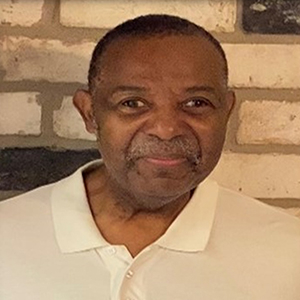 Michael Garrett
Treasurer
Michael Garrett of Missouri City is a retired Senior Equities Analyst for J.P. Morgan Chase. He is currently Treasurer for the Texas State Independent Living Council.
Read More
Mr. Garrett is first vice president of the American Council of the Blind of Texas, board chairman of the American Council of the Blind Thrift Store, and board president of the Houston Center for Independent Living. Additionally, he is president of the Greater Houston Beep Baseball Association, secretary of the Houston Council of the Blind, and an associate minister and disabilities ministry leader at New Faith Church.
David Lunt
Councel Member
David Lunt of Haslet is a Senior Supplier Diversity Manager at Fidelity Investments, LLC. He is a member of the Disability:IN North Texas Board and the Fort Worth Mayor's Committee on Persons With Disabilities.
Read More
Additionally, David is co-founder and former Chair of Fidelity Investments Enable Texas Employee Resource Group and the founder of the Fidelity American Sign Language Club.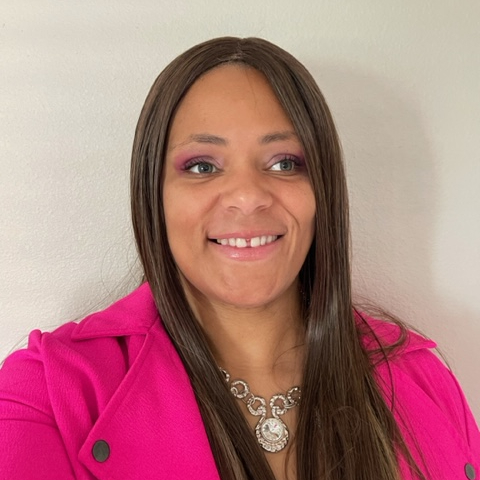 Melva Henderson
Council Member
Melva Henderson, a native of Dallas, Texas, has over ten years of professional experience working within the blind and visually impaired community
Read More
Melva is the founder and CEO of Living Beyond Limits nonprofit organization. Her compassion and advocacy have allowed her to be the keynote speaker at universities and organizations. She is a vision life coach helping others create a road-map to successfully live a life beyond limits, while providing events that bring awareness to an underserved community. Melva received her BSW from Texas Woman's University. She later earned an MSW from Texas A&M University of Commerce. Additionally, she received a certificate in business management from George Mason University. Melva is a catalyst for positive impact who has worked with community organizations in Dallas, Texas, enriching their development—channeling her life experiences with agency and initiative.
Rebecca "Hunter" Adkins
Council Member
Rebecca "Hunter" Adkins of Lakeway is a volunteer at the Ride On Center for Kids in Georgetown and a former member of the Texas Council for Developmental Disabilities.
Read More
Adkins was a guest lecturer at Texas A&M Veterinary School where she taught incoming physical therapy students about equine assisted activities for people with disabilities. Additionally, she was a contestant in Miss Wheelchair Texas and 2019 PATH International Rider of the Year.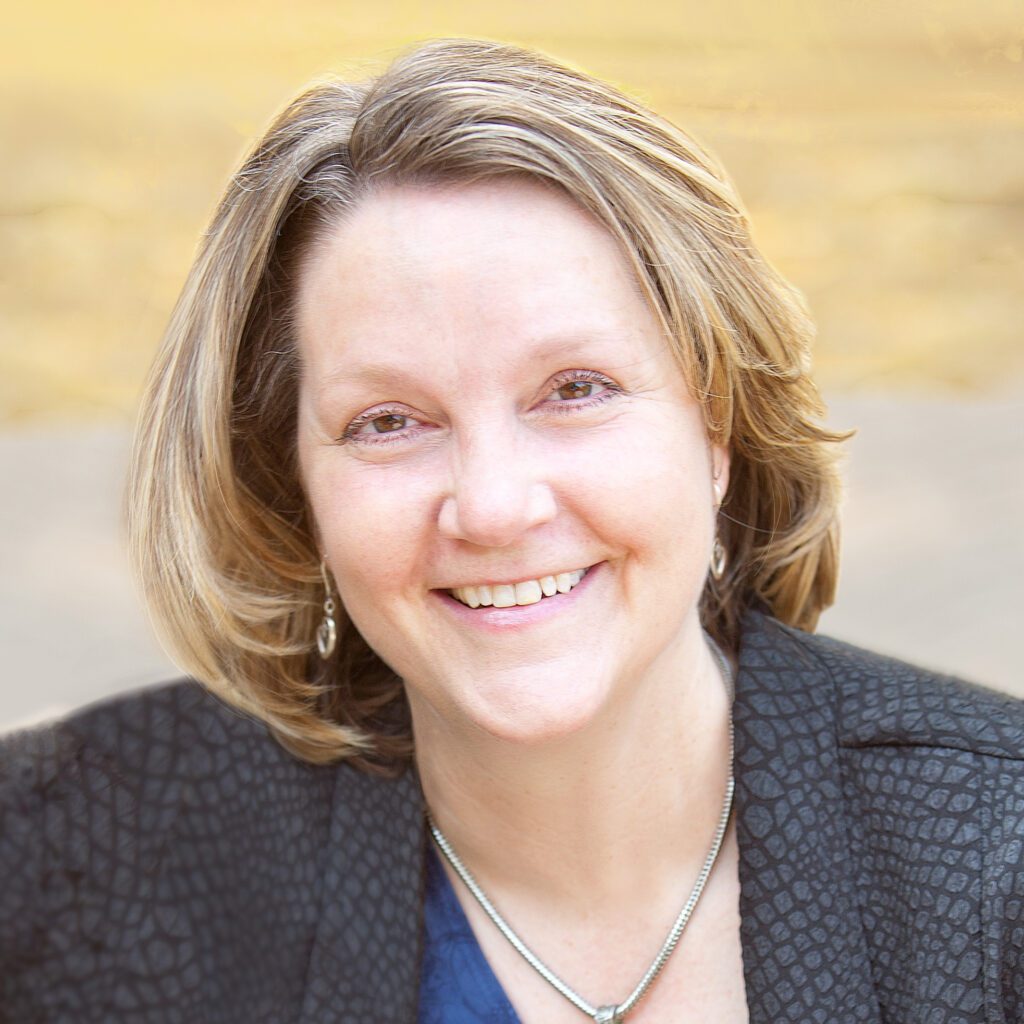 Jan McSorley
Council Member
Jan McSorley of Austin is an Accessibility Consultant, helping companies design digital tools and content to be used equitably by people with disabilities and assistive technology users.
Read More
Jan is an invited expert with the Web Accessibility Initiative of the World Wide Web Consortium and serves on the Cognitive Accessibility Task Force. In her previous role, she served as Vice President of Accessibility for Psychometrics and Testing Services at Pearson where she led efforts to build a shared services team of 20+ accessibility specialists, 68% of whom identified as having a disability. Prior to working for Pearson, Jan was an Assistive Technology Specialist and K-12 educator for 26 years. She is a member of the International Association of Accessibility Professionals and holds 2 Bachelor degrees and a Master's degree from the University of Texas at Austin.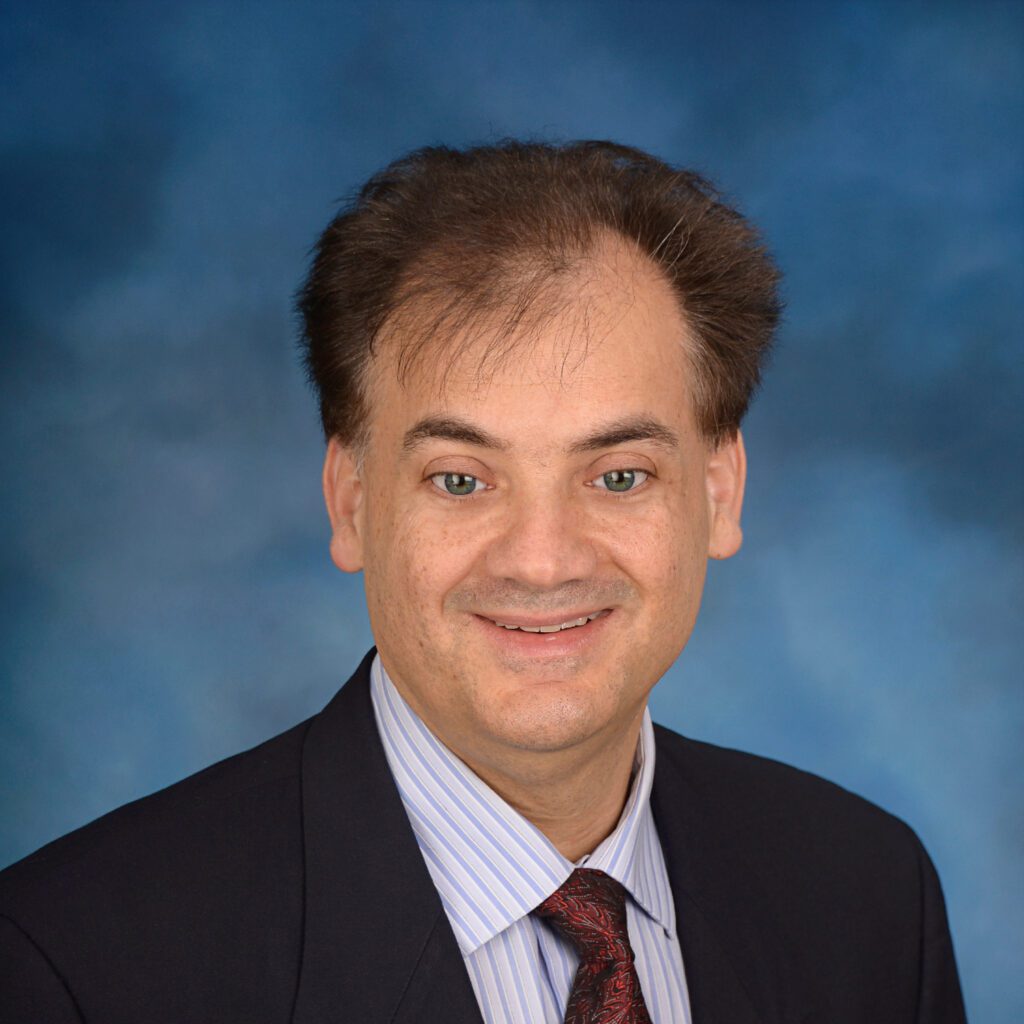 Patrick Studivant
Council Member
Patrick Sturdivant of San Antonio is a vice president and principal strategy consultant with Deque Systems.
Read More
Patrick promotes digital inclusion for people of all abilities by guiding global organizations to develop or maintain digital accessibility programs that foster a culture of equality. He is a member of the International Association of Accessibility Professionals, former board member of the San Antonio Lighthouse for the Blind, and former president of his homeowner's association. Sturdivant received a Bachelor of Science in Computer Science from St. Mary's University.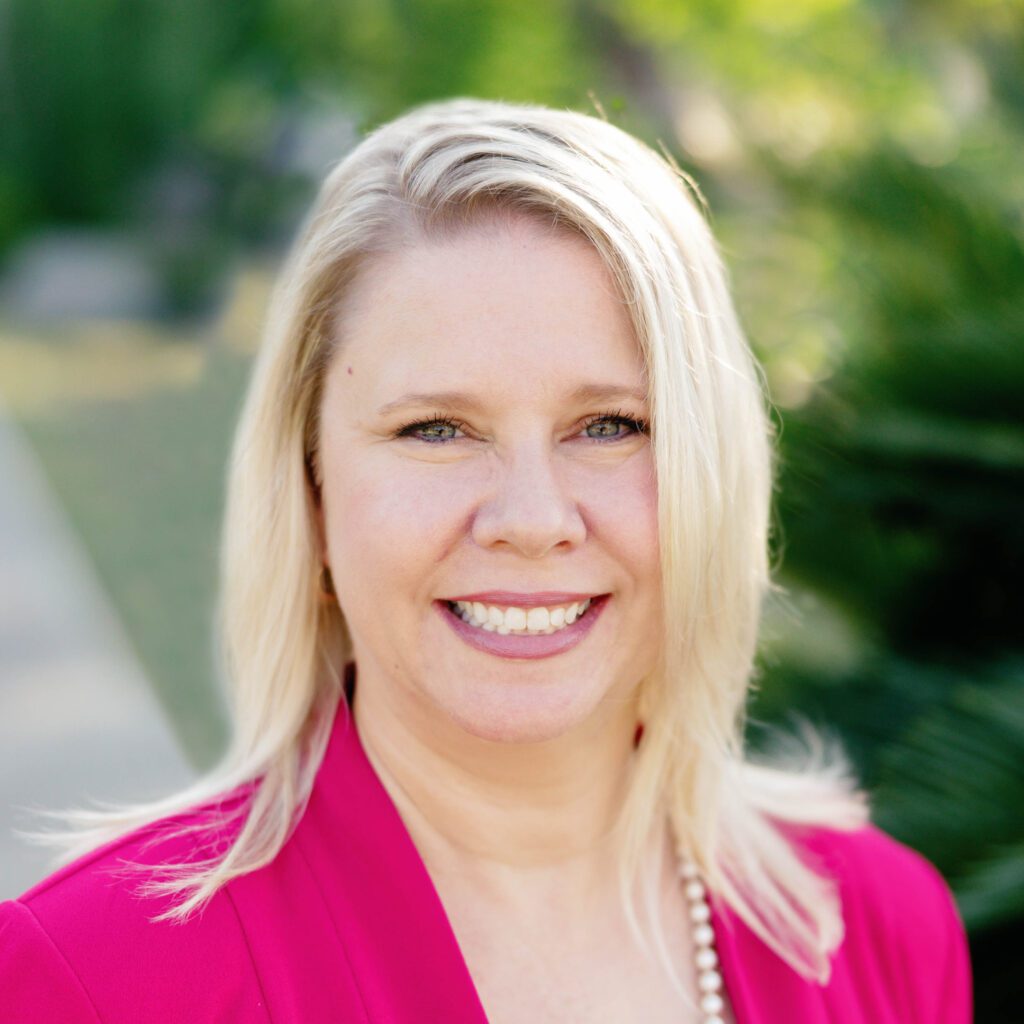 Tiffany Walker
Council Member
Tiffany Walker is an experienced nonprofit executive with over 20 years of experience in program management.
Read More
In addition, Tiffany's experience includes staff development, proposal development, team building, strategic planning, and collaborating with community organizations. She is the Vice President of Services for San Antonio Lighthouse for the Blind and Visually Impaired. Prior to joining the Lighthouse, Tiffany was an Executive Director of two San Antonio based nonprofits serving children involved in child welfare. 
Tiffany has a M.S. in Psychology from Our Lady of the Lake University and is a Licensed Professional Counselor. She serves as a board member on the Texas State Independent Living Council and SJRC Texas agency.
Ex Officio Members
Debra Medellin
Texas Department of Transportation
Debra Medellin of Austin is a compliance analyst for the Civil Rights Division at the Texas Department of Transportation (TxDOT) and was appointed to the SILC in 2020.
Read More
Debra assists in the administration of TxDOT's ADA and Title VI programs and helped with the planning of ADA 30: Moving Forward, a virtual event celebrating 30 years of the ADA with other partner agencies and organizations. She has a bachelor's degree in Sociology from The University of Texas at Austin and enjoys live music and playing with her boxer Frida.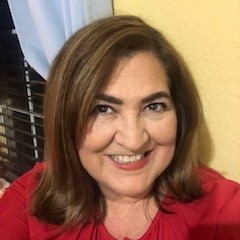 Bonnie Notargiacomo
TWC
Bonnie Notargiacomo has over 25 years of experience working with people with disabilities and promoting independent living.
Read More
Notargiacomo currently serves as TWC's Program Specialist for the Older Individuals Who Are Blind Program within TWC's Vocational Rehabilitation division. Prior to joining TWC, she worked with independent living centers in McAllen and El Paso, including as a deputy director in McAllen. In her career, Notargiacomo, who holds a master's degree in vocational rehabilitation (VR), has been a VR counselor, a VR teacher and a VR program specialist.
She is a past recipient of the Aubrey Boyd Tipps Award, which is presented to an individual who consistently provides outstanding employment services to persons who are blind or visually impaired in competitive careers consistent with their interests, skills, and abilities. The award is given by the Texas Association for Education and Rehabilitation of the Blind and Visually Impaired.
Notargiacomo has been legally blind since age 16 and encourages others to live by her own personal philosophy, "Don't let blindness get in the way of accomplishing your goals in life and fulfilling your dreams."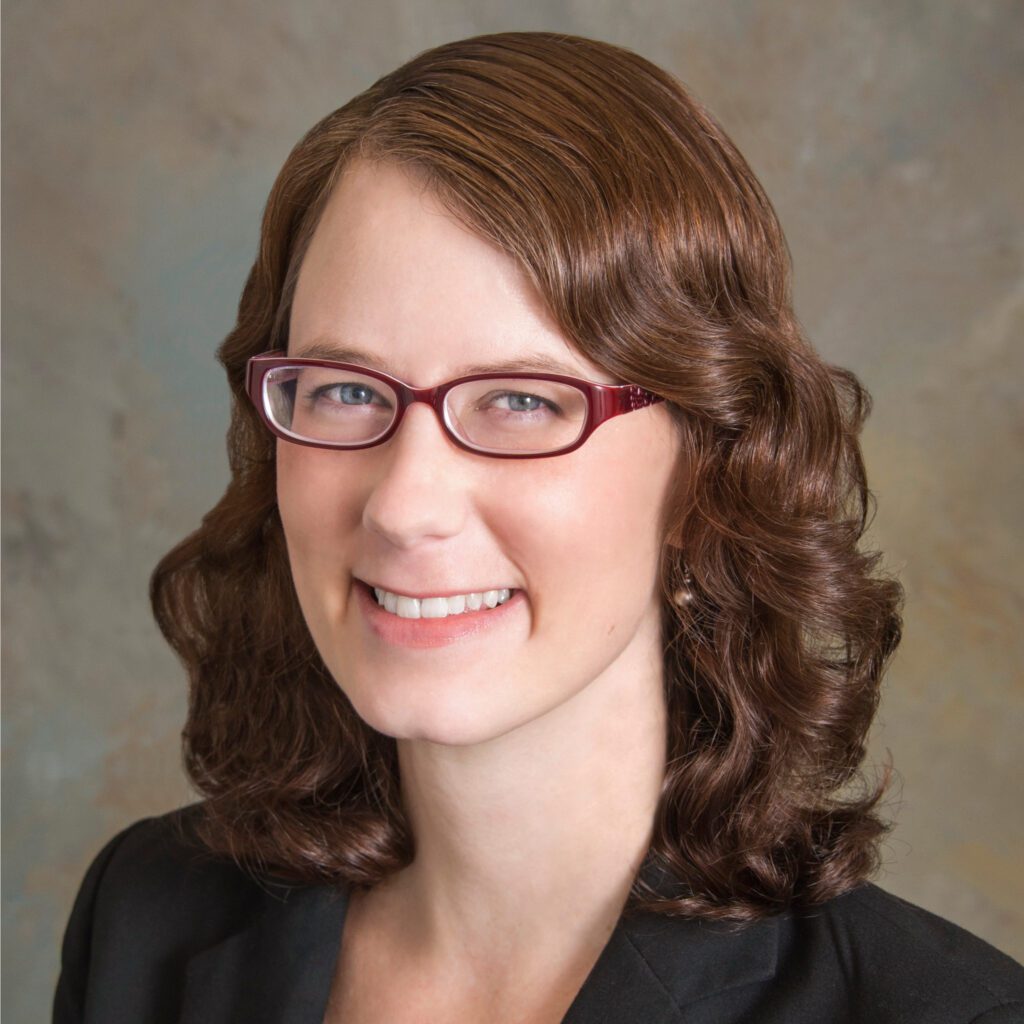 Dana McGrath
HHSC
Dana McGrath is the Associate Commissioner for Local Access and Support at the Texas Health and Human Services Commission.
Read More
In this role, Ms. McGrath works to strengthen services for older adults and people with disabilities provided through the Area Agencies on Aging, Aging and Disability Resource Centers, Intellectual and Developmental Disability Services, and Independent Living Services programs. 
Prior to joining Local Access and Support in 2022, Ms. McGrath served for six years as the state's director of Early Childhood Intervention Services, working to improve outcomes for children with disabilities and developmental delays. Ms. McGrath also spent eight years in the Regulatory Services Division at the Department of Aging and Disability Services, where she held leadership roles overseeing policy and licensing for long-term care facilities and home health agencies. Before moving to Texas, Dana held positions as a government relations specialist, legislative aide, research assistant and executive assistant in the public and non-profit sectors in Washington, DC, and Los Angeles, CA.
She holds a bachelor's degree in sociology and the study of women and gender from Rice University and a master's degree in public policy from the George Washington University, and is a graduate of the Governor's Executive Development Program. Outside of work, Dana enjoys running, reading and spending time with her husband, two children, and four cats.